15 Best crypto wallet app features you should know!
In this article, we will discuss everything you need to know about crypto wallets.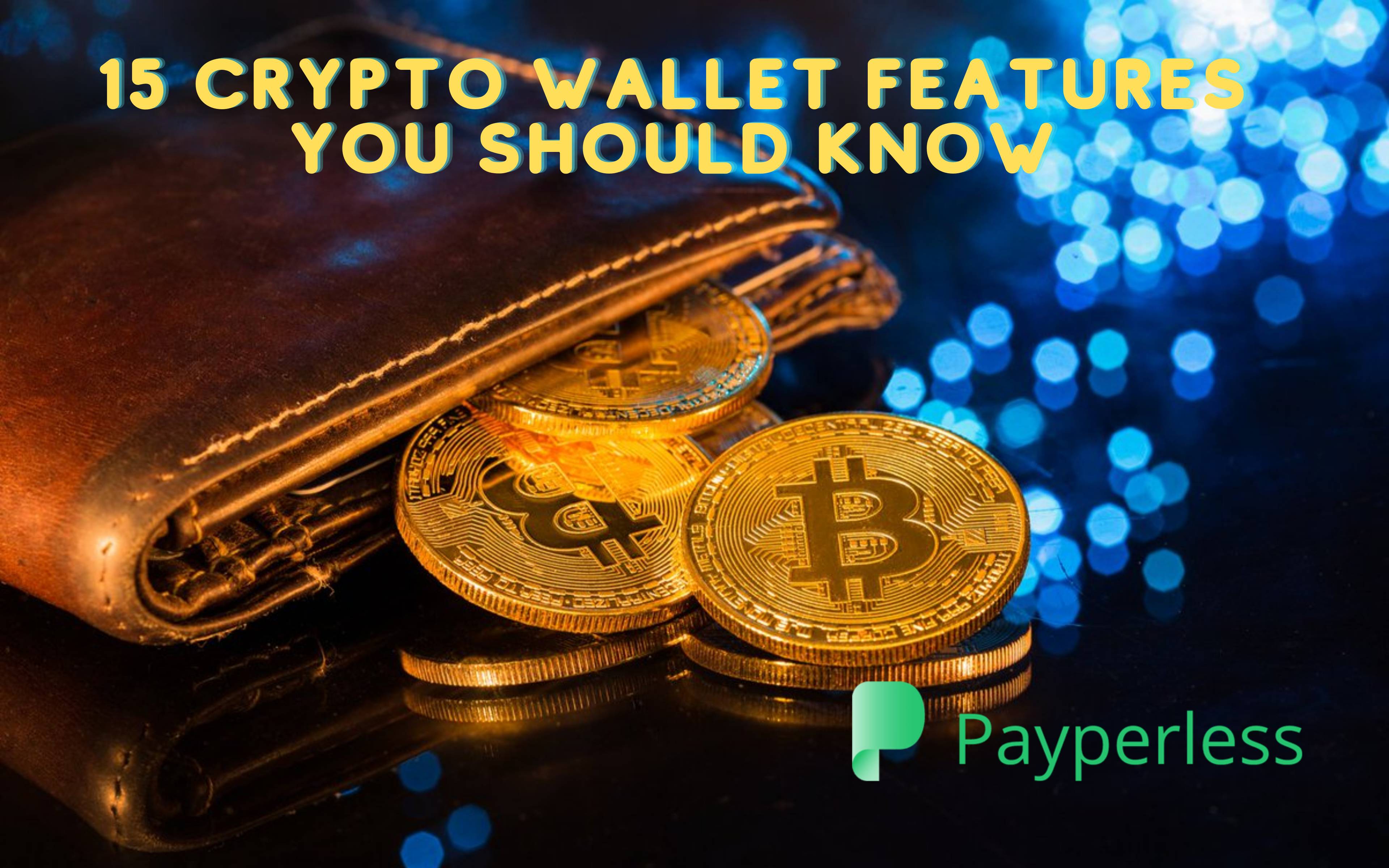 For the last couple of years, cryptocurrencies have been gaining ground as the new way of making payments and sending money online. Creating a crypto wallet account is one of the fundamental steps you need to take before buying or selling crypto. A crypto wallet is a service or app that stores public and/or private keys for cryptocurrency transactions.
It is through a crypto wallet that users are able to store and retrieve their cryptocurrencies. In this article, we will discuss everything you need to know about crypto wallets. Let's jump right in!
1. Are crypto wallet apps safe?
Yes, crypto wallet apps are safe as long as you choose the right one. Before choosing a crypto wallet, it is best to briefly research its privacy and security track record. Payperless is one of the safest crypto wallets out there, because the company, which develops this wallet for exchange and storage of cryptocurrencies, has extensive experience in the development of products for banks and the financial sector since 2008. And since 2017 the company has tightly entered the market of crypto ATMs, cryptocurrencies and crypto wallets, so we can confidently speak about the experience and reliability of this product.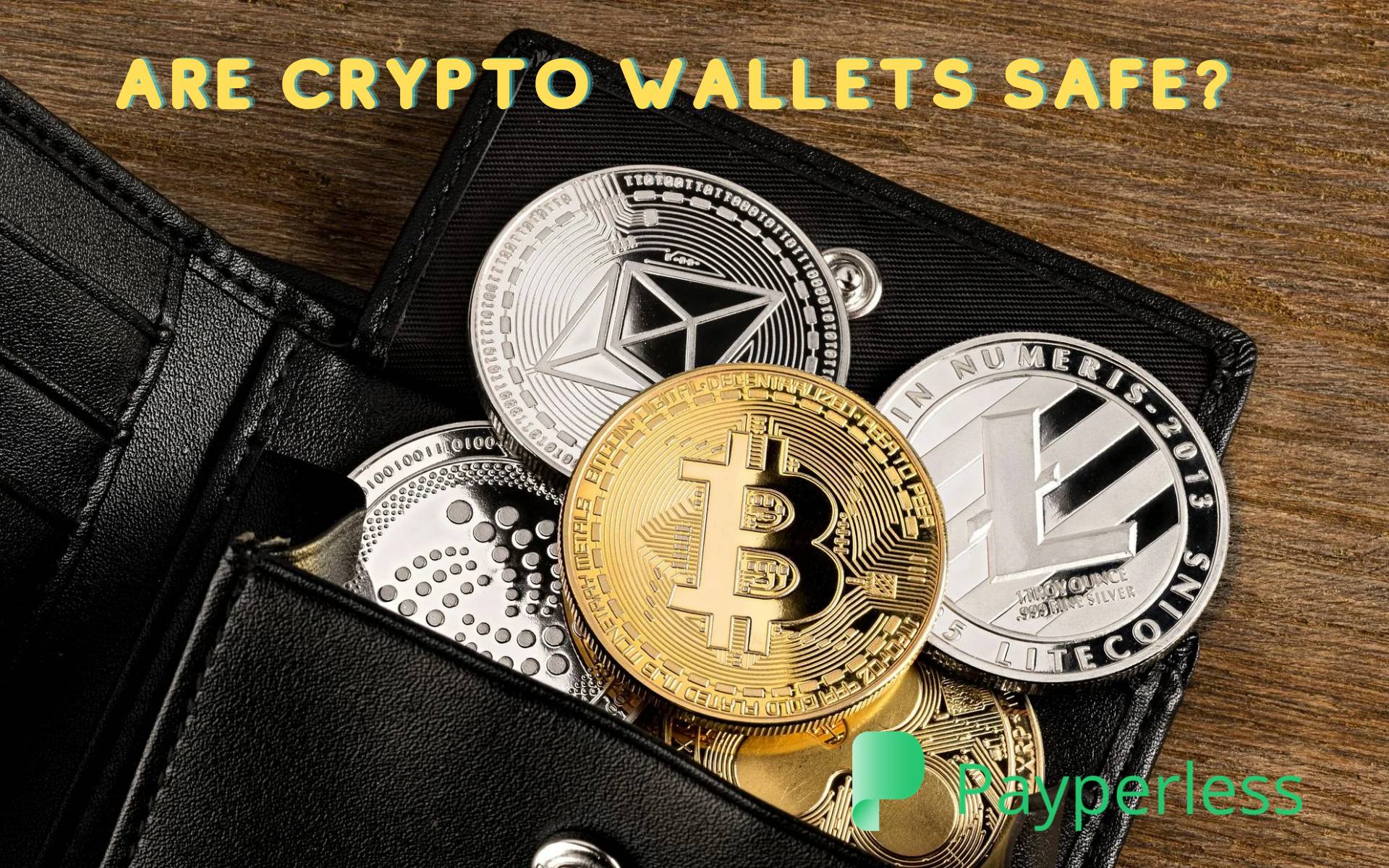 2. Is there a free crypto wallet?
There are free crypto wallets that you can use to store and retrieve your cryptocurrencies without paying for the service. The only time you pay any fees is when you send crypto from your wallet to another user. However, these fees are usually way less than what you would have paid if you had chosen to use other payment methods, like crypto online exchanges, crypto terminals. Payperless is among the free crypto wallet options you can choose from.
3. Is using a free crypto wallet app safe?
It is absolutely safe to use a free crypto wallet. The only time you need to be skeptical is when a crypto wallet promises not to charge you any fee while completing transactions. It is mainly through these transactions that crypto wallets make money. So, any legitimate crypto wallet needs to charge for transactions. Any cryptocurrency transaction requires certain resources and simply cannot be free. But the commission of crypto wallets for crypto transactions is usually minimal compared to sending bitcoins and exchanges through crypto exchanges, crypto terminals, etc. Another advantage of using a crypto wallet to send cryptocurrency is that you choose your own network commission for the transfer - this feature is fully available in Payperless wallet, you can choose your own Bitcoin network commission depending on the time period when you want to make a transfer - fast, longer, more than an hour wait, etc., and of course the commission depends on network load.
4. Are crypto wallet transfers taxable?
There are no taxes levied on transferring crypto from one wallet to another. Cryptocurrencies are digital assets and the current laws do not indicate any taxes for transferring digital assets. But you would better have legal advice if you want to transfer big amounts of crypto.
5. Can the crypto wallet address be traced?
A wallet address alone does not reveal any detailed information about the person who owns it. However, authorities like the government can trace the owner if there is a serious concern about it. The process may be a complicated one, but it is possible.
6. Can a crypto wallet hold different coins?
There are some crypto wallets that are built to store different cryptocurrencies. For instance, you can use our wallet to store various coins, including Bitcoin (BTC), Dogecoin (DOGE), Ethereum (ETH), and Litecoin (LTC). However, there are also proprietary wallets like the Bitcoin wallet that are designed to hold only one coin. Also, our team is constantly working on improving the product, and soon we plan to significantly increase the number of coins you can store in Payperless wallet, and NFT tokens and some other financial instruments of the crypto market should also appear.
7. What crypto wallet has the lowest fees?
Crypto wallets usually have very minimal fees compared to the mainstream money transfer platforms. Payperless is among the crypto wallets that have the lowest fees for all crypto transactions.
8. What crypto wallet supports dogecoin?
Dogecoin is a pretty popular coin, thanks to endorsements from the likes of Elon Musk. Payperless is one of the crypto wallets that support dogecoin. You can buy or do transactions with dogecoin right from your Payperless mobile app. You can store, transfer to other people, send to your wallet and send from your wallet Dogecoin - all these features are available in our product.
9. How does a crypto wallet work?
A crypto wallet stores private and public cryptographic that the blockchain uses as proof of ownership of crypto. The private key is only shown to the owner of the wallet and it is what the blockchain uses to deduct money from the address derived from it whenever you make a payment with your wallet. The public key allows others to make payments to the address derived from it.
10. What is the best crypto wallet for beginners?
The best crypto wallet for beginners is one that has an intuitive and easy-to-use wallet that enables beginners to figure out all its features without any guidance. Payperless is one of the crypto wallets that was designed with the "beginner" in mind. The interface of our wallet is very simple, immediately after the installation you need no more than 5 - 10 minutes to understand all the basic functions and features of working with it. When developing our product, one of the key features we thought about was user-friendliness. It seems we have succeeded. In addition, we are constantly improving our crypto wallet, listening to user feedback, and trying to introduce new convenient features into the product.
11. How do I find my crypto wallet address?
To find your wallet address, simply tap the "receive" button. Your wallet address is that long string of characters that you can share with anyone that wants to send crypto to you. Also you can use a QR code to make payments and transactions to your wallet address, the only thing we recommend - is to double check the address if you used the QR code for a transaction.
12. What is the best crypto wallet app for Android?
Payperless is among the best and most reliable crypto wallet apps for Android. It has an intuitive UI that makes it easy to get started for even beginners. This wallet app also allows making transactions with multiple coins at extremely low fees compared to the competition. So, if you are looking for a reliable and safe wallet app for Android, Payperless is one of the best options out there.
13. How do I get a crypto wallet?
Getting a crypto wallet is very simple. You simply have to download its app either from Apple's app store or the Google Play store. Once the app is installed on your phone, create an account and deposit funds using the supported payment methods to get started.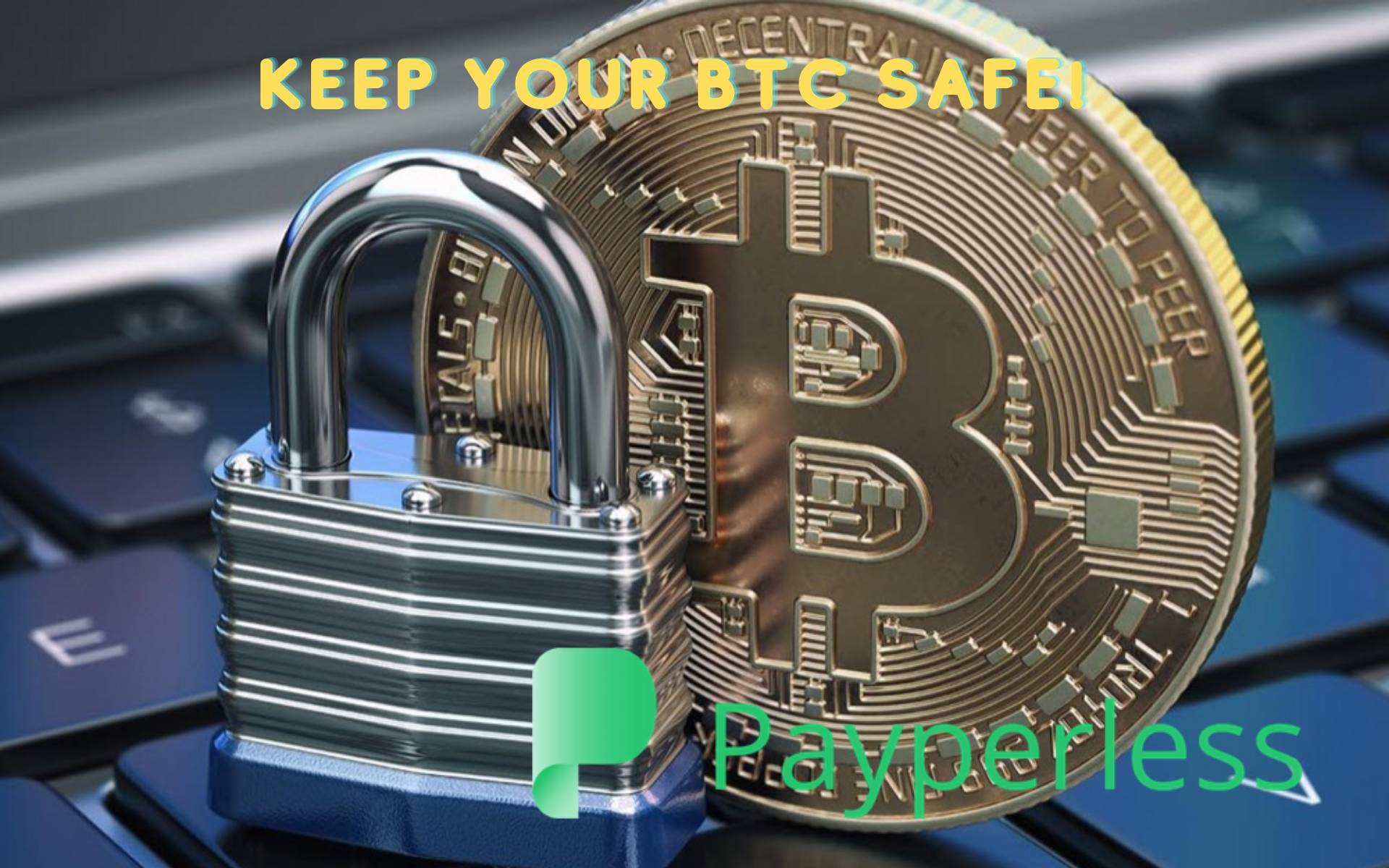 14. Is it safe to keep crypto in a mobile wallet app for cryptocurrencies?
Yes, it is absolutely safe to keep your crypto in a mobile wallet app. You just have to ensure no one has access to your wallet's password. Most wallet apps also support multi-factor authentication or 2FA which you can take advantage of to further tighten the security of your app.
With 2FA, a code will be sent to your email of a trusted mobile phone number whenever you try to log into your crypto wallet app. That means someone cannot log into your account even if they somehow get to know your password.
15. Should I keep my crypto in an exchange or wallet?
Wallets are considered to be much safer for storing cryptocurrencies than exchanges. Exchange platforms have been the main target for most hackers making them more vulnerable than crypto wallets. So, if your goal is not to trade but store crypto, then it is much safer to use a crypto wallet app like Payperless, that can exchange bitcoins and other cryptocurrencies also through an inbuilt function available to all users. But, of course the main function of our crypto wallet is to store and transact crypto assets and coins safely.